"Being on the Nobel Committee is probably one of the best things you can do as a Swedish researcher"
Gunnar von Heijne is one of Sweden's most cited researchers in the field of biochemistry and is known for his research on membrane proteins. He has also been a member and chairman of the Nobel Committee for chemistry. But it all started with an enthusiastic chemistry teacher in high school.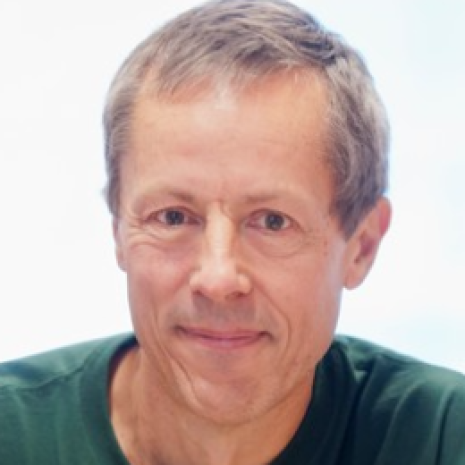 Gunnar von Heijne's academic career started at the Royal Institute of Technology, where he studied chemical engineering. At the same college, he later became an associate professor of theoretical biophysics. After several years as a researcher at Karolinska Institutet and as a science radio reporter, Gunnar became a professor of theoretical chemistry at Stockholm University.
His research has focused mainly on membrane proteins. In collaboration with the Swedish Foundation for Strategic Research, Gunnar built a world-leading centre for biomembrane research at Stockholm University and he is currently director of the Swedish National Cryo-EM Facility at SciLifeLab in Stockholm.
Hello Gunnar, why and when did your interest in chemistry awake?
"My high school teacher was a huge inspiration, but the fact that I got a scholarship to attend the Berzelius Days also played a role. The Berzelius Days is an arrangement that the Swedish Chemical Society organizes annually for Swedish high school students to encourage further chemistry studies at university. My chemistry teacher, Karin Brandt, was very enthusiastic and encouraging. Funnily enough, Tomas Lindahl (Nobel Prize in Chemistry 2015) had the same chemistry teacher, and she taught him the value of science."
What has been the best thing about studying, teaching and researching chemistry?
"Learning to understand and teach about what the world looks like "on a molecular level". Chemistry is a bridge between physics and biology/medicine. It makes it very exciting since there are so many aspects to a research problem – since the interface with other scientific research is so broad."
What is the best thing about biomembrane research?
"It's a field where a lot has happened during my years as a researcher. Somehow, thinking about how membrane proteins are produced in the cell has suited me well."
What did your involvement in the Nobel Committee mean to you?
"Being asked to serve on the Nobel committee is probably one of the best things that can happen to you as a Swedish researcher. The Nobel Prize is known worldwide and puts science in the international spotlight at least once a year. Also, we have much fun on the committee!"
How can chemistry and research in chemistry lead to a more sustainable society?
"For example, artificial photosynthesis, "green" chemistry for a leaner and more environmentally friendly production of various chemicals and the lithium-ion battery. Other examples are new materials such as hydrogen storage or removal of CO2 from combustion gases and environmental chemistry to detect and address various environmental problems."
What qualities are needed to become a successful chemistry student?
"To enjoy science, and preferably a little math too, is a good start!"
Read more about Gunnar von Heijne and his many publications here.